NEO 2019, September 18-20, 2019, Saltillo, Mexico
Welcome to the web page of the NEO Robotics, the 7th international workshop on numerical and evolutionary optimization that focuses on robotics.
NEO invites researchers to present their work, encouraging original contributions but also accepting presentations of previously-published works that fit into the NEO's objective. See here for the details of submissions.
NEO 2019 will be hosted by the Cinvestav-IPN, Campus Saltillo.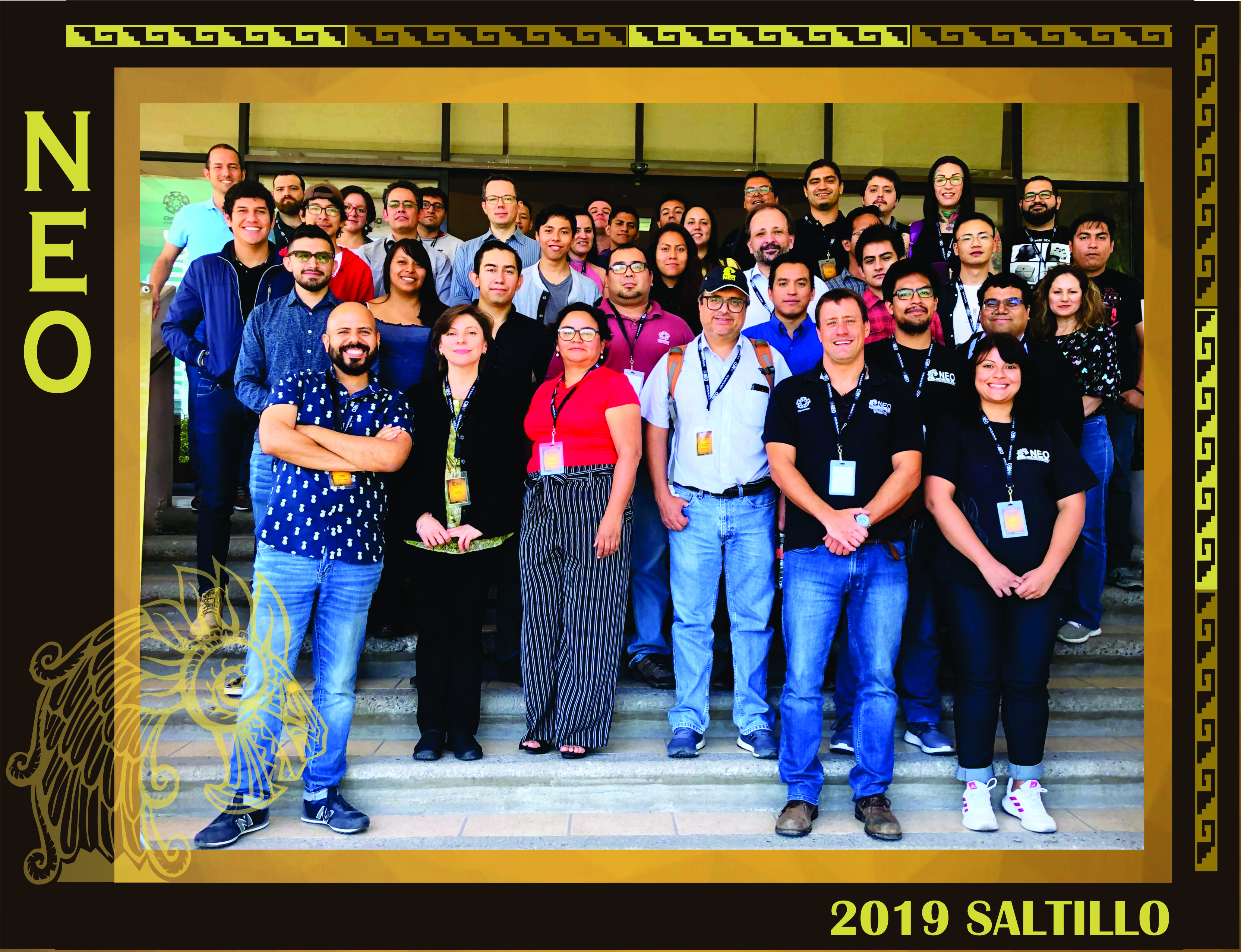 Group photo of the NEO 2019. Download this image in high resolution here.